What We Do
[01] Web Solutions
Gain a competitive edge with a custom-built, high-performance website, designed with clean code and powered by open-source WordPress and WooCommerce.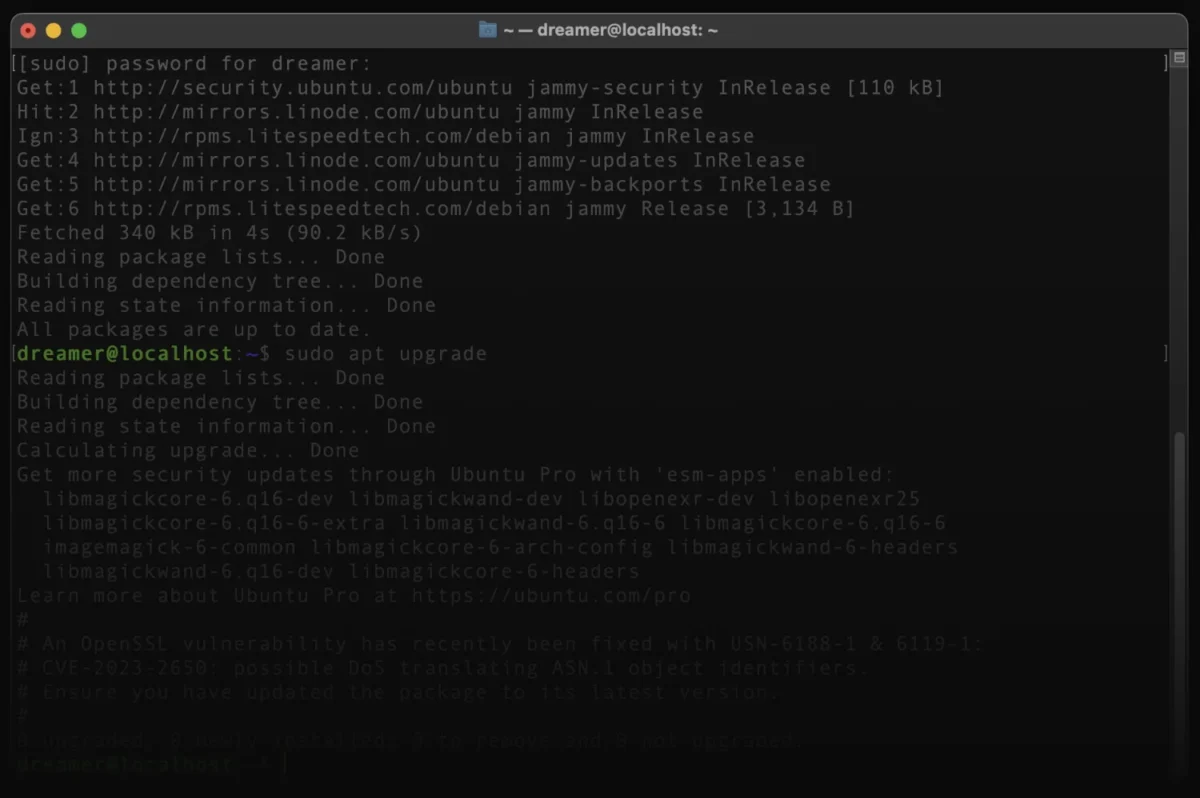 Craft a unique online identity with bespoke web design that caters directly to your business goals and customer needs.
Harness the power of WordPress with custom themes and plugins that align perfectly with your brand and operational demands.
Transform your online sales with a robust WooCommerce platform, optimized for user experience and conversion efficiency.
Ensure your website's performance is seamless with expert server management and cloud solutions that scale with your business.
[02] Digital Marketing
Rise above the competition with our holistic approach, Digital Universe™. We leverage a suite of comprehensive solutions, advanced AI agents, multi-layered automations, and immersive technologies to sharpen your brand's edge and drive superior market performance.
Develop a comprehensive digital marketing plan that positions your brand ahead of the competition and resonates with your audience.
Craft compelling brand narratives that captivate your audience and foster a strong brand-customer relationship.
Engage and grow your audience with strategic social media campaigns that amplify your brand's voice and drive engagement.
Leverage targeted advertising campaigns that cut through the noise. Our strategic approach places your brand in front of the right audience, driving awareness, engagement, and conversions.
Convert prospects into loyal customers with targeted email campaigns that deliver value and drive sales.
Boost your online visibility and attract more traffic with strategic SEO and SEM tactics tailored to your market and objectives.
[03] Media Production
Showcase your brand's unique story with our specialized media production services. We focus on creating striking visual narratives through photography, capturing the essence of your brand.
Capture your brand's essence with professional photography that elevates your visual storytelling.
Leverage the power of video to engage your audience and promote your brand with dynamic and memorable content.
[04] Design & Content Creation
Define and amplify your brand's voice with our design and content creation services. We craft memorable brand experiences through a blend of creative design and strategic content that speaks directly to your audience.
Establish a strong brand identity with cohesive design elements that reflect your company's values and appeal to your target audience.
Create a strategic content roadmap that engages your audience and supports your digital marketing efforts.
Enhance your brand's visual impact with custom graphics for digital and print media that stand out in the crowded digital landscape.
Engage and persuade your audience with compelling copywriting that tells your brand's story, drives SEO, and converts browsers into buyers.
Digital Universe
Years of digital consulting taught us that everything is more interconnected than it seems. That's why we created Digital Universe—a unified strategy that combines custom web solutions with targeted digital marketing.
This holistic approach has proven to dramatically increase our clients' revenue. Forget piecemeal tactics; it's time to embrace a strategy that amplifies your digital impact across the board.